How Tilt-Up Erectors Can Help Your Project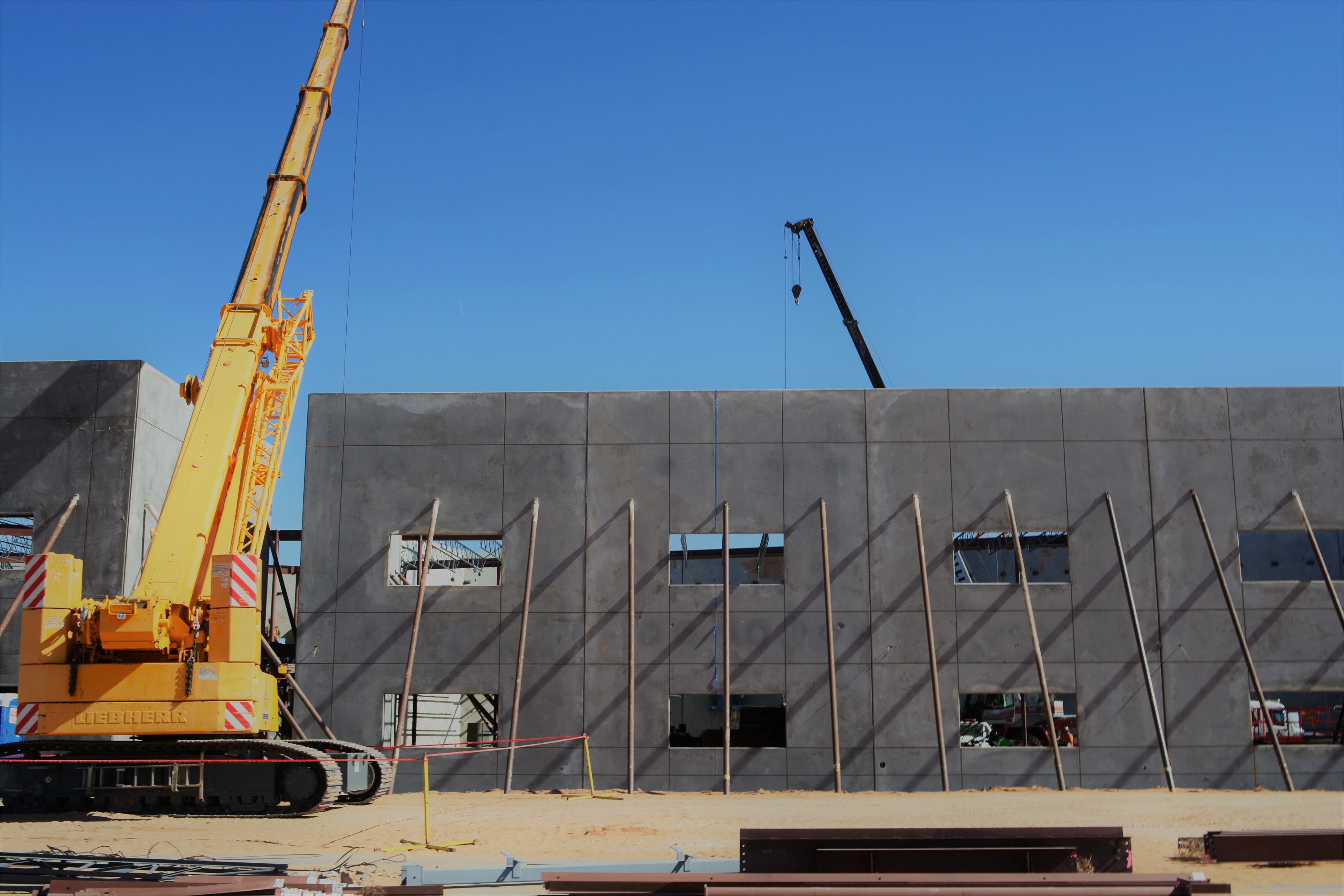 Construction comes with all sorts of pitfalls and obstacles. Anything from going over budget to running short of time. This seems to be even truer here in El Paso —  bad weather and unexpected delays seem to happen time and time again. The tilt-up wall panel phase of every job is always on the critical path. One way you can avoid getting behind schedule is to use an experienced tilt-up erector. Alliance Riggers & Constructors is your experienced erector with the proper knowledge, manpower, cranes and rigging.
Speeding Up Construction Projects
Alliance Riggers & Constructors speeds up the tilt-up wall panel process by providing the customer with a detailed drawing showing the crane path and the exact casting placement of every panel. This insures that the crane is properly sized for the project and that there are no costly impacts due to panels being cast out of the reach of the crane.
Save Money
Using an experienced tilt-up erector can help your project save money. Alliance Riggers & Constructors maintains a multi million dollar crane fleet along with a vast inventory of rigging.  
Contact Us Today
If you are working on any project involving tilt-up wall panels, then consider using Alliance Riggers & Constructors as your tilt-up erector. We understand the tilt-up industry and can help keep your project stay on track. Contact us today for a quote.
Like this content? Share it here!