The Benefits of Structural Steel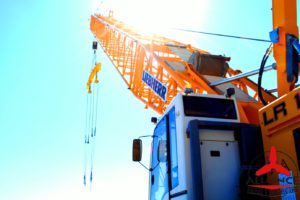 As you know, the future is filled with options for just about everything you can think of, from shampoo and pancakes to kitty litter and bed sizes. The same goes for building materials. Throughout El Paso, you can see buildings and infrastructures made with all kinds of materials, but one of the best that people can choose from is structural steel. That's why, at Alliance Riggers, we specialize in structural steel erection in El Paso. Let's go over the benefits.
Benefit #1: Versatility
Architects love designing large wide open spaces within their structures. This allows for more flexibility with the layout of the floor plan. This can only be accomplished by using steel beams or steel trusses.  Alliance Riggers specializes in steel erection and has successfully completed numerous buildings with long wide open spans.
Benefit #2: Good for the Environment
It's 2017 and we're all about giving back to good, old mother nature, so shouldn't all of the buildings we construct from here on out do so as well? One way to do so is to construct them with structural steel. With structural steel erection, buildings and their owners can earn "green" certifications, such as LEED and WELL, which can present great business opportunities. Steel is also recyclable and many steel beams are made using recycled materials. On top of that, the steel industry has reduced both energy use and CO2 emissions by 28 and 35 percent respectively since 1990 according to Whirlwind Steel.
Benefit #3: Stylish
Who says buildings can't be beautiful? Construction is just as much design as it is infrastructure and structural steel can make any building pop. With both a stylish look and durable design, structural steel is definitely the way to go.
Benefit #4: Durable Features
There's no denying that steel is durable—Superman is called the "Man of Steel" after all. Structural steel erection is good because it puts up a good fight against crazy weather, like earthquakes and hurricanes and it also won't erode, splinter, or warp, making it a good option in virtually every climate.
Benefit #5: Affordability
Lastly, one of the many benefits of structural steel erection is affordability. Structural steel is one of the most affordable building materials money can buy. If you're in the El Paso area and need help with structural steel erection, Alliance Riggers can help. Call us today to learn more about our services.
Like this content? Share it here!