How the Alliance Riggers Team Achieves the Highest Safety Standards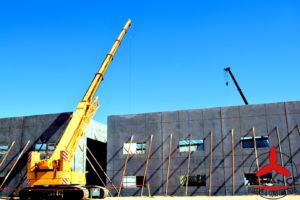 Our team  is well aware of the important role safety plays throughout every job. All of our services are provided on a foundation of safety and integrity. Since rigging jobs require complete trust, we've made it a priority to provide our clients with complete peace of mind. We achieve this by constantly staying up-to-date on the most rigorous certifications. Our equipment, employees, and management all must maintain the highest standards of quality and safety.
Our Equipment: Constantly Inspected and Maintained
Rigging requires equipment that can confidently and safely move heavy materials. For this reason, our equipment undergoes daily, periodic, and 3rd party annual inspections in order to provide peace of mind to our clients and team alike. Crane service equipment is also routinely inspected by our operators and mechanics. During these inspections, the crane service equipment will receive the appropriate maintenance to ensure they work as efficiently and safely as possible.
Our Team: The Importance of Rigorous Training
Not only is our equipment well-maintained and constantly inspected, it is also operated by personnel who have the appropriate certifications and the necessary experience to provide the most complete service. Our team undergoes review from the American Institute of Steel Construction regularly. Through rigorous examination, our personnel and management maintains safety standards of the highest degree.
Furthermore, our crane operators are certified by the National Commission for the Certification of Crane Operators. The Alliance Riggers team receives constant, ongoing training and testing to ensure the quality of the tasks at hand will meet—and even surpass—expectations.
Our Promise to the Southwest Area
The combination of a certified crew and rigorously inspected equipment allows us to back up our claims of safety. By making safety our priority, we're able to exceed all expectations.
Like this content? Share it here!