The History of the Beloved Boom Truck and Why It Matters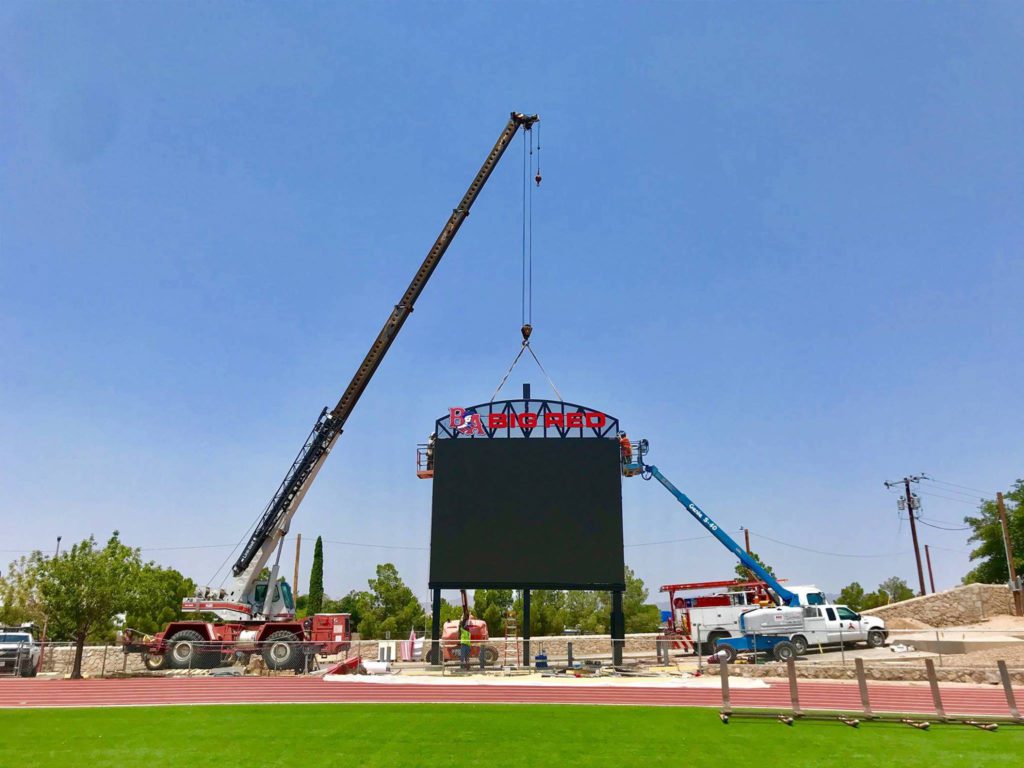 The boom truck is the darling of construction equipment, more often known as "the holy grail" of construction, as it is essential to many heavy-duty construction projects. Because there are different varieties, it is often known by different names such as the cherry picker, aerial work platforms, or AWPs. Walter E Thornton-Trump—one of the inventors of the original boom lifts—nicknamed his invention The Giraffe, though the name never actually stuck. As an essential part of our equipment, we thought we'd take a moment and look at this commonly used vehicle and its many key functions.
What Are They Used For?
If you've worked in the construction or transloading industry, you are likely familiar with different cranes and aerial work platforms. They're useful mechanical devices that allow workers to have access to difficult to reach places. The mechanism of an aerial work platform can be used for a variety of functions including reaching high places in construction projects, carrying and moving loads, or even by firefighters for emergency access.
What is a Boom Truck?
A boom truck or a commercial truck-mounted crane is defined as a crane consisting of a rotating superstructure, a fixed or telescopic boom, operating machinery, and one or more operators stations mounted on a frame.
The beginnings of the boom truck are often attributed to different people and places. The aerial work platform is accredited to John L. Grove, co-founder of JLG Industries. In 1951, Walter E Thornton-Trump is said to have invented boom lifts that would eventually be known as the cherry pickers, as they were ideal for picking fruit. There are, in fact, many different types of boom lifts, each with their own qualities and special characteristics.
Different Types of Boom Lifts
Though there are different types of truck mounted crane, they usually contain two components, the upper (the boom) and the lower (the carrier). They are necessary when transporting heavy cargo, loads, equipment, or other construction material. Below are a few different types of boom lifts:
Telescopic Boom Lifts
These are good for when a longer reach is needed. These are sometimes the types of lifts used by firefighters when they need to reach a person high up in a building. The unique features of the telescopic booms are an extendable arm that can reach varying heights. The bucket on the top is typically small and can hold one person, therefore suitable for jobs where one person can take care of the work up top.
Cherry Picker
These are wheeled trucks and feature a railed aerial platform attached to a hydraulic crane. The name gives it away, but these vehicles are often used for workers that need to access trees, utility lines, or fruit in orchards. For us, we can use them to pick up heavy cargo and transport it or move it to a different location.
Crawler
Crawlers are fitted with a set of crawler tracks that provide stability and mobility in rough or uneven terrain. It is a heavy duty machine but has great stability when it comes to moving in uneven rough ground.
Choose the Best Equipment Operators for Your Project — Contact Alliance Riggers & Constructors
Whether you have a construction project on the horizon or need to find a reliable transloader, Alliance Riggers & Constructors has the right equipment and highly trained operators to do the job right. Our rental fleet includes boom trucks, crawlers, rough terrain cranes, and more. All of the equipment we use is always checked and inspected for safety and our operators are experienced and highly-trained workers ready to handle any job. If you're looking for professional crane and lifting services, give Alliance Riggers a call and we'll get you set up.
Like this content? Share it here!